CHRIS SINGLETARY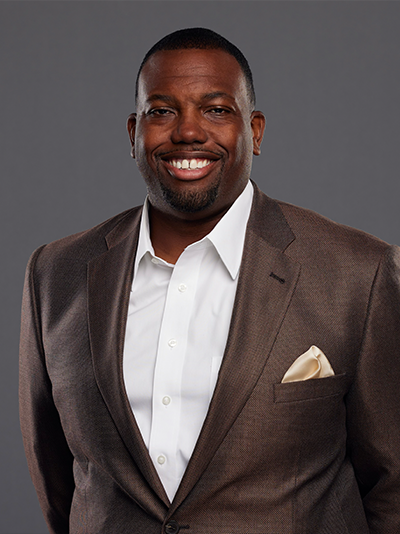 Chris Singletary joined Priority Sports in February 2023 as our Director of Client Development. He is an integral part of both our Football Division as well as our Coaching, Broadcasting, and Front Office Division. His 20-plus years in the agency world and college athletics have established Chris as an innovator and truly respected leader in the business of sports. Chris manages the day-to-day representation and professional development of our NFL and coaching clients.
A letterman at Michigan (1996-98), Singletary graduated in May 1999 with a degree in sports management and communications. He played in four bowl games during his career, including an appearance in the 1998 Rose Bowl, where Michigan earned a national championship for the '97 season.
Following graduation, Singletary was hired by the International Management Group (IMG). He worked for IMG for seven-plus years (1999-2006) as a licensed NFL agent, before returning to his alma mater. During his seven-year stint, Singletary facilitated recruiting efforts, assisted in contract negotiations, coordinated IMG's training facility in Florida, and assisted in representing NFL stars such as LaDanian Tomlinson, Kevin Williams, Byron Leftwich, Thomas Jones, Larry Foote, Roy Williams, Steve Hutchinson,  and others.
Back at Michigan from 2006-2015, Singletary led the recruiting charge for 43 future NFL players, four top-10 recruiting classes and six classes in the top 20. Singletary recruited current NFL players Denard Robinson, Jabrill Peppers, Taylor Lewan, Taco Charlton, Jourdan Lewis, Jake Butt, Devin Funchess, Chris Wormley, and several others. His time with the Wolverines included three seasons on Rodriguez's staff (2008-10), and he worked under three other head coaches: Lloyd Carr, Brady Hoke, and Jim Harbaugh.
He then joined Rodriguez's University of Arizona staff in January of 2016 when he was hired as the director of recruiting. In his role, Singletary coordinated all aspects of the program's recruiting efforts, including the organization of recruiting trips for coaches, prospect evaluation process, and the planning for prospects visits to campus.
Chris joined Element Sports (since acquired by Priority Sports) in February of 2020 as the Director of Client Development and Coaches Agent. During his time working in the Coaching Division, he worked with clients in career opportunities, contract negotiations and day-to-day operations. There was growth with regards to the addition of coaching clients both on the collegiate and pro levels over two years that he worked with Element.