TORRIAN JONES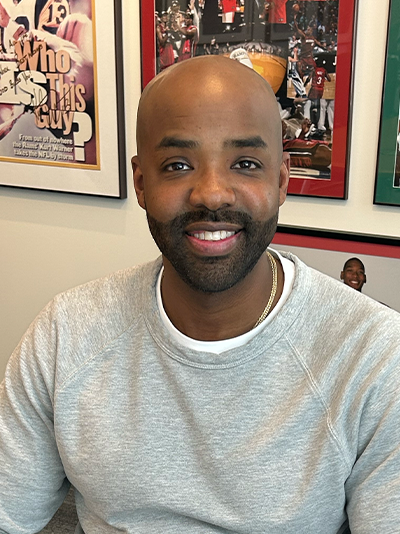 Torrian Jones joined the Priority Sports Basketball Department in April of 2023. He assists Kyle McAlarney in running the Player Development Program, which includes in depth film breakdowns throughout the season, individualized workouts in Chicago during the off-season, as well as working with players prior to the NBA Draft.
He joins the company after a seven-year stint as an assistant coach for the University of Delaware Men's Basketball Program from 2016-2023. While on staff, Torrian played a key role in leading the Blue Hens to only its 6th CAA Championship title in 2022. It marked the Blue Hens' first conference crown since the 2014 season.
In his time in Newark, Torrian recruited and/or developed multiple all-conference players including three Rookies of the Year, a conference tournament MOP, five international pros, and Delaware's first-ever NBA player, Nate Darling.
Jones arrived in Newark after spending the previous two years as an academic counselor at the University of Notre Dame while also serving as the color commentator for the men's basketball broadcasts.
Jones was a four-year member of the Irish men's basketball team from 2000-04. A two-year starter, who also served as a team captain during junior and senior seasons, was a critical rotation player for the 2003 team that advanced to the Sweet 16.
A graduate of the Notre Dame Mendoza School of Business in 2004, Jones continued his playing career with the West Chester Wildfire of the USBL, the Florida Flame of the NBA Development League, and the Albany Patroons of the USBL from 2005-06.
Torrian and his wife, Alyssa, have a son named Austin and reside in Arlington Heights, IL.