TATTVIKA PATEL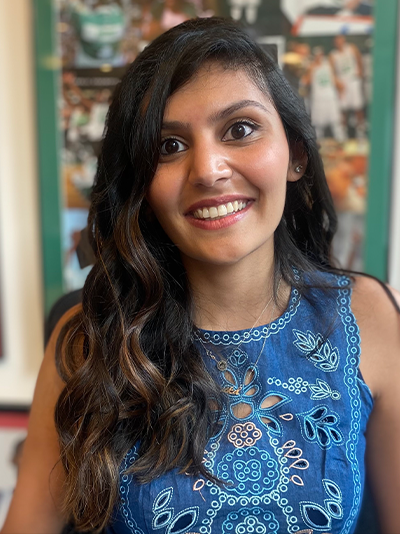 Tattvika Patel joined Priority Sports and Entertainment in August 2022. She is currently a JD candidate at the Northwestern Pritzker School of Law. Prior to that, she gained experience working in Finance, Intellectual Property, and Sports Licensing and Merchandising. She has worked with a range of large companies, athletes, coaches, and sports franchises including the Dallas Cowboys. Tattvika is a native of Houston, Texas and graduated with Highest Honors from the University of Texas with a Bachelor's degree in Kinesiology and Sports Management. In addition, she earned a Master's degree in Finance from the University of Texas's McCombs School of Business.
As Manager of our Coaches, Front Office, and Broadcasters Division (CBD), Tattvika works directly with the CBD department and the division's clients to analyze contracts, identify opportunities for career advancement, and oversee day-to-day operations. Her wide range of professional and educational experience brings a unique and multi-faceted approach to the Coaches and Broadcasters Division.
Tattvika currently resides in downtown Chicago.