The buzz around Dax Raymond is building.
Utah State's star tight end declared for the 2019 NFL Draft as a relatively unknown prospect on the national stage, but a solid showing in this week's Senior Bowl activities may have scouts reshuffling their draft boards.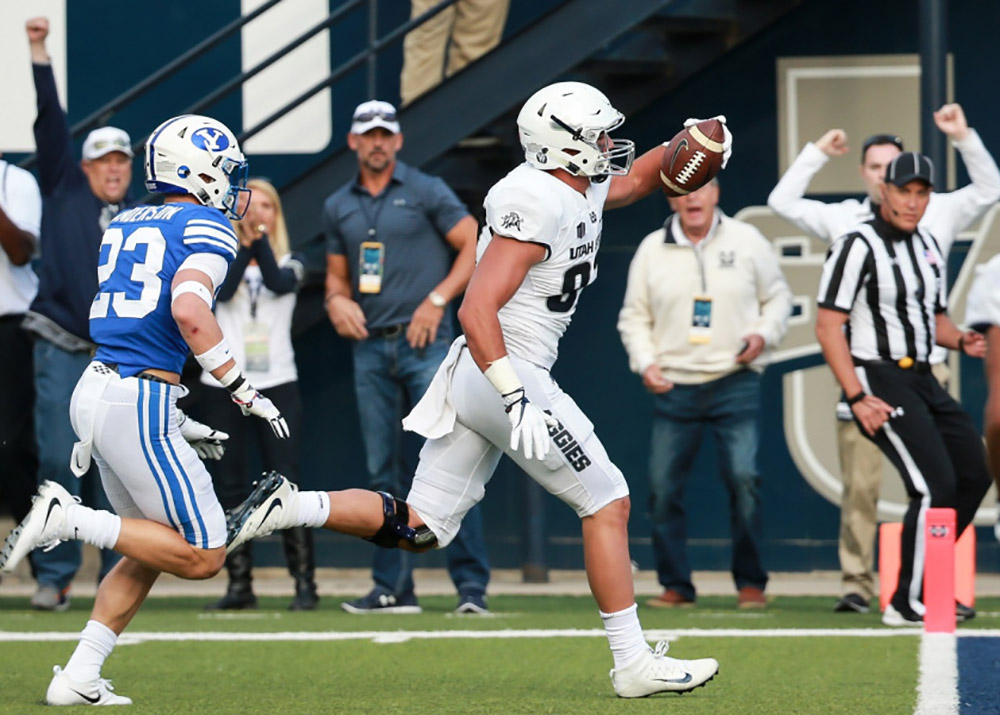 Size and speed have never been much of a concern (Raymond's 6-foot-5, 250-pound frame matches your standard Madden create-a-player archetype), but his ability to run clean routes and provide an effective downfield target has scouts praising Raymond as perhaps more than just a late-round flier.
Despite a four-game absence in 2018 with a broken hand, it appears the NFL's offensive revolution has more than enough room for a pass-catching tight end who can handle a high target volume.