Sam Dekker is chowing down a sandwich from the postgame locker room spread. Judging by how he's devouring every morsel, the food is satisfying. But it's not quite the meal he has been jonesing for — a ButterBurger from a Wisconsin-based fast food chain.
"I love Culver's. I've eaten at Culver's since I was a baby," Dekker offers through bites with his Culver's sweatshirt hanging inside his Washington Wizards' stall.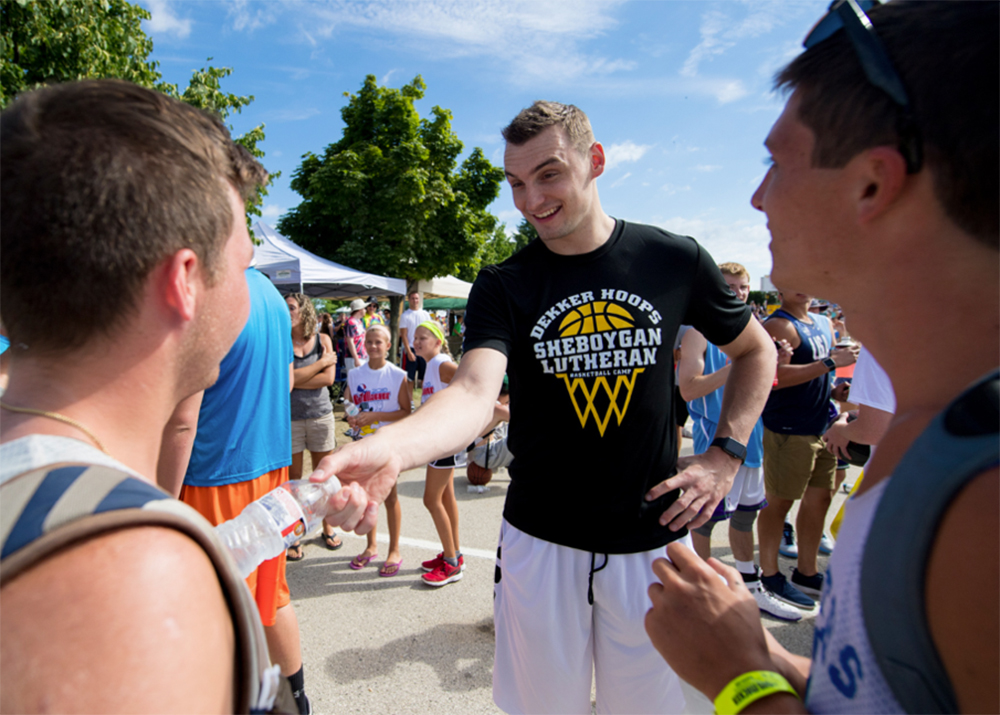 And with a passing mention of something from his home state, Dekker gets going.
"I've got three in my hometown. One coming in from the south, one coming in from the north and one coming in from the west," Dekker says, still talking about the burger joint. "So, you can't pass it up and me and wife obviously live in Wisconsin in the offseason, so I'm stopping there once in a while, even if she doesn't want us to."
Dekker isn't a paid spokesperson for Culver's, but he is an unofficial ambassador for the Badger State.